Biden's Immigration Atrocities
Comments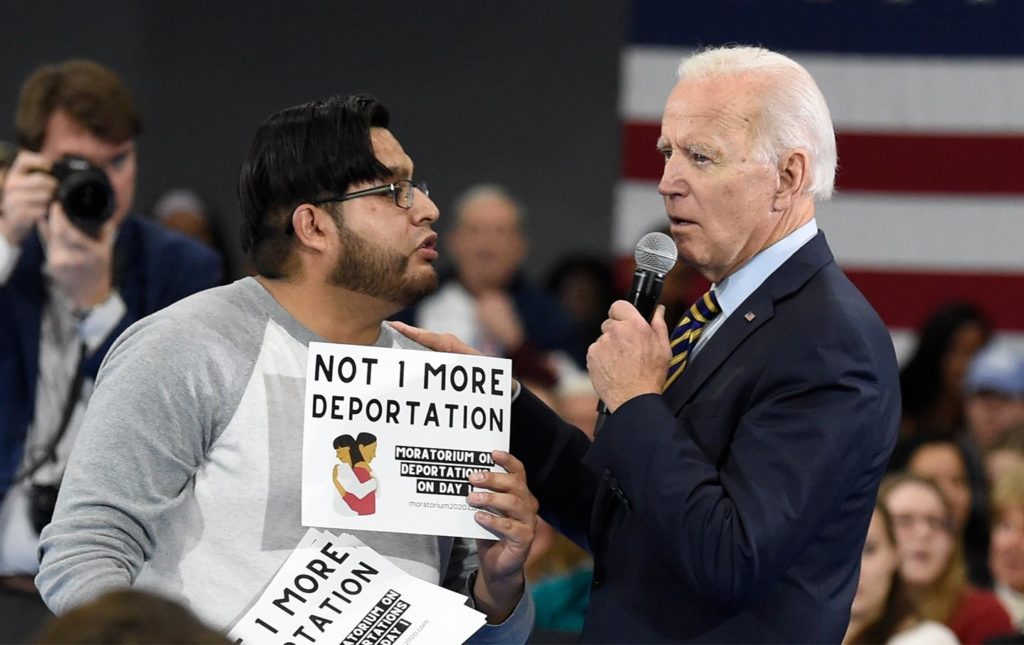 I have been pleasantly surprised by Biden on a number of issues, but I remain outright furious at his Trumpian immigration policy:
President Biden promised to unravel the "moral and national shame" of the immigration policies enacted by President Donald J. Trump. But that was hardly the position Mr. Biden's lawyers took in a federal courtroom earlier this year.

Appearing in January before a three-judge panel of the U.S. Court of Appeals for the District of Columbia Circuit, government lawyers urged the court to let Mr. Biden enforce a restriction imposed by Mr. Trump that allowed migrants to be quickly turned away at the border.

Judge Justin R. Walker, an appointee of Mr. Trump, was confused. The same lawyers had argued weeks earlier that enforcing a different Trump-era border rule would not "align with the administration's" values. Now, they were essentially saying the opposite.

"What are we to make of this?" Judge Walker asked.

….

"The only way I know if I'm reading a Biden or Trump administration brief is by looking at the signature block," said Lee Gelernt, a lawyer with the American Civil Liberties Union. "There's simply no daylight on the legal positions."

The tension has also resonated inside the White House, where senior officials have been anxious that unwinding the Trump-era border restrictions would open the United States to an increase in illegal crossings at the southern border and fuel Republican attacks that Mr. Biden is too lenient on illegal immigration.

…

Iryna Bohdan, a 50-year-old Ukrainian, won a green card lottery in May 2019 through the diversity visa program, which prioritizes countries with low levels of immigration to the United States. But she was barred from entering the United States because of the Trump administration's pandemic restrictions.

She got her hopes up when Mr. Biden took office because he had celebrated the visa lottery during his campaign and even proposed expanding the program by about 25,000 visas. Last fall, two judges ordered the Biden administration to process the backlogged visas this year.

But Justice Department lawyers have appealed the court orders, saying the government still lacks the resources to process the visa applicants without delaying future winners of the lottery.

This month, the lawyers also argued that the orders would undermine the president's ability to impose future travel restrictions on other visa applicants, including Russian officials hit with sanctions by the United States for invading Ukraine.

"We don't know what to do," said Ms. Bohdan, who fled to Poland this month with her 14-year-old twin sons. Speaking through a translator, she said her family had been visiting relatives in northeast Ukraine before the war began and did not have time to go home to get clothes, belongings or the animals they care for at their veterinary clinic.
A moral atrocity compounded by ridiculous fears that allowing more immigrants in will cause Republicans to say he is pro-illegal immigrant, as if they aren't going to say that anyway.