Republicans are deadly serious about criminalizing abortion
Comments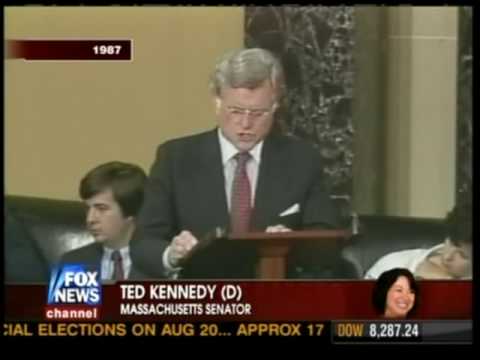 Well, that didn't take long:
Texas Gov. Greg Abbott on Wednesday signed into law a so-called "heartbeat ban" abortion bill — barring most abortions at the onset of a fetal heartbeat, which can occur as early as six weeks into pregnancy and before many people know they are pregnant."Our creator endowed us with the right to life and yet millions of children lose their right to life every year because of abortion," Abbott said. "In Texas, we work to save those lives. And that's exactly what the Texas legislature did this session."The Texas bill, SB 8, requires that abortion providers check for a fetal heartbeat before performing an abortion, and bans them from carrying out the procedure if one is detected. It makes exceptions "if a physician believes a medical emergency exists," but not for instances of rape or incest, citing that "public and private agencies provide … emergency contraception for victims of rape or incest." The measure joins a growing cohort of state abortion bans in 2021, with many Republican-led state legislatures advancing restrictions on the procedure at a renewed pace that could eclipse the similar wave seen in 2019. The bills run starkly counter to — and largely seek to overturn — Roe v. Wade, the 1973 landmark Supreme Court decision legalizing abortion nationwide prior to viability, which typically occurs at around 24 weeks of pregnancy.
Centrist pundits and consumerist wank voters alike have developed a series of rationalizations for why overruling Roe won't happen or will be no big deal if it does: Republican elites secretly want Roe to remain good law, it is unpossible for state legislators to enact laws that are unpopular in national opinion surveys, it is unpossible for parties to remain competitive if they take positions that are unpopular in national opinion surveys, etc. The problem is, it's all bullshit. Conservatives did not actually want Robert Bork to be defeated — they have mentioned it once or twice since then — and without that happening Roe would have been overruled in 1992. And if having specific unpopular positions doomed a political party the Republican Party would already have been killed many times over.
Roe will be overruled, whether honestly or in a thin fog of bullshit-minimalism, and many Republican-controlled states will criminalize virtually all abortions. But the good news is that as long as Stephen Breyer is replaced by a Republican president the Supreme Court will be an apolitical institution and there's no need to worry about what kind of president does the nominating!