Sedition can always get stupider
Comments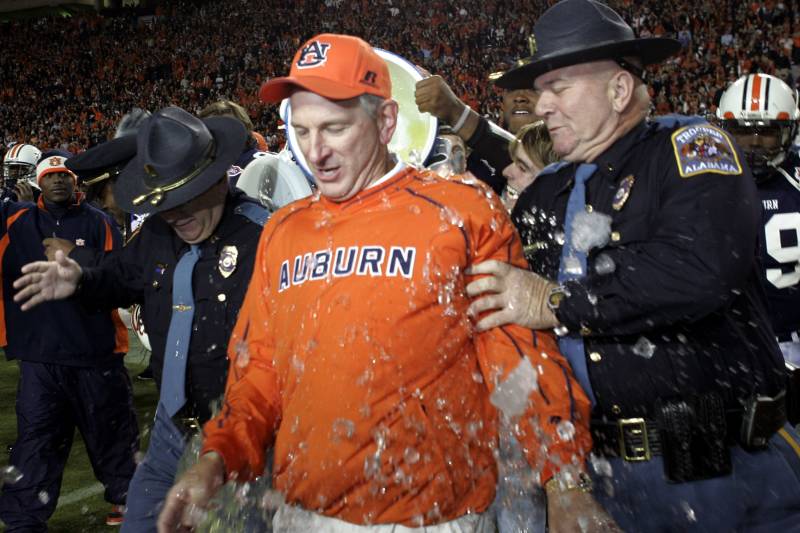 Looks like the Riverboat Drooler, America's dumbest senator, met on January 5th to discuss some light treason:
The night before the deadly attack on the U.S. Capitol, Alabama Republican Senator Tommy Tuberville and the then-director of the Republican Attorneys General Association met with then-President Donald Trump's sons and close advisers, according to a social media post by a Nebraska Republican who at the time was a Trump administration appointee. 

Charles W. Herbster, who was then the national chairman of the Agriculture and Rural Advisory Committee in Trump's administration, in a Facebook post at 8:33 p.m. on Jan. 5 said that he was standing "in the private residence of the President at Trump International with the following patriots who are joining me in a battle for justice and truth."

Tuberville, through a spokeswoman Tuesday, told APR that he did not attend a Jan. 5 meeting at the Trump International Hotel in Washington.

Among the attendees, according to Herbster's post, were Tuberville, former RAGA director Adam Piper, Donald Trump Jr., Eric Trump, Trump's former National Security Advisor Michael Flynn, adviser Peter Navarro, Trump's 2016 campaign manager Corey Lewandowski and 2016 deputy campaign manager David Bossie. 

RAGA's dark-money fundraising arm, the Rule of Law Defense Fund, led by Alabama Attorney General Steve Marshall, paid for robocalls directing people to the March to Save America and rally, which took place just before the Capitol attack.

Herbster attended the Jan. 6 rally, but said he left before the riot, according to the Omaha World-Herald. The newspaper also reported that Herbster "also met Tuesday in Trump's private residence in his Washington, D.C., hotel with Trump's sons, Donald Jr. and Eric, and other campaign advisers."

"They discussed how to pressure more members of Congress to object to the Electoral College results that made Joe Biden the winner," The Omaha World-Herald reported. 
Somewhere, Josh Hawley is fist-pumping.