Remember how the 2016 election was all about government officials using the proper information security protocols?
Comments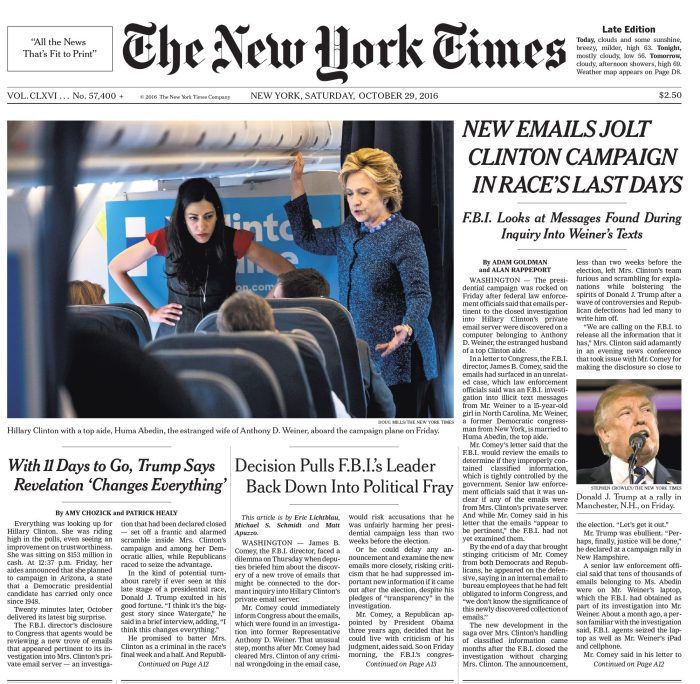 Good times!
A a couple of thoughts:
(1) Trump is both a stupid and extremely sloppy criminal, so investigating even one of his corrupt actions as president was practically certain to uncover whole new cesspools of corruption. This is like Watergate, if Rosemary Woods's erasure of 18 minutes of a crucial tape had been revealed 17 minutes into the first hearing.
(2) Anybody who says they know how all this is eventually going to end up is wrong about that. While at the moment it seems highly unlikely that Trump will be removed, human beings are erratic, unpredictable creatures, especially when they're operating within or at the mercy of mobs. It's far from impossible that, for example, the GOP could hit a tipping point that would lead them to decide that dumping Trump is their only chance to obfuscate that Trump himself is a culmination of movement conservatism over the past half century, rather than some sort of aberration. I don't expect that to happen, but many things seem impossible almost up to the point at which they actually happen (See Donald Trump becoming president for the most striking recent example).