Shera Bechard files lawsuit against Elliott Broidy and Michael Avenatti (!) and has the complaint immediately sealed
Comments
The bizarre aspects of this story are about to hit 11: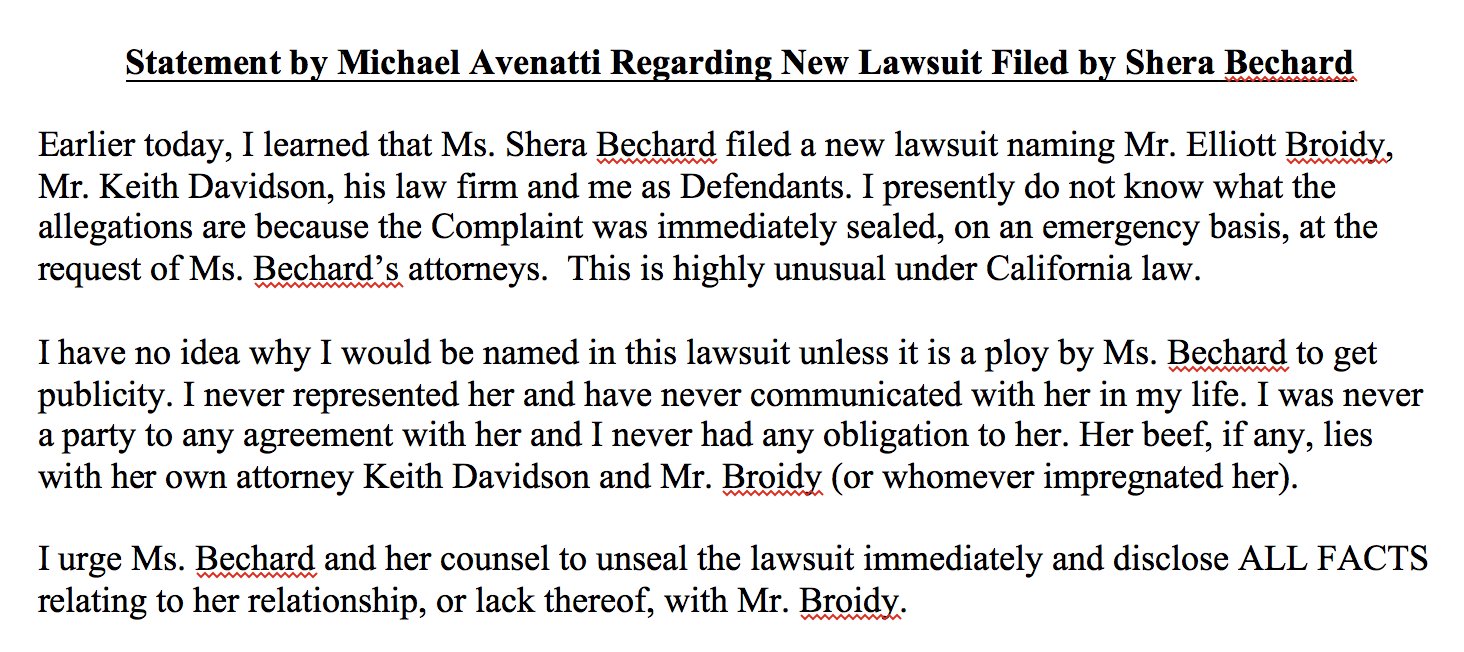 Questions, as Roy Batty might say:
(1) What's the legal basis for sealing the complaint?  This is supposedly just a simple contract dispute, right? There's no requirement to attach the NDA to the complaint, or it could be filed separately under seal if necessary.
(2) Bechard is suing Broidy because he's refusing to make further payments under the NDA, and Davidson because Davidson's alleged revelations to Avenatti about the NDA form the (very weak) legal basis for Broidy's claim that he can stop making payments.  But it's hard to even imagine what the legal basis might be for naming Avenatti as a defendant. As he says he has never had a relationship of any kind, professional or otherwise, with Bechard.  He has no obligation to keep whatever he knows about the NDA private.  Can Bechard sue the Wall Street Journal for publishing a story revealing the existence of her NDA with Broidy?  To all appearances, suing Avenatti is no less absurd than that.
I would be very interested to read what our various law talking commenters think about this. IANAL comments are obviously welcome as well, since Elliott Broidy's purported lawyer Michael Cohen really isn't one either.