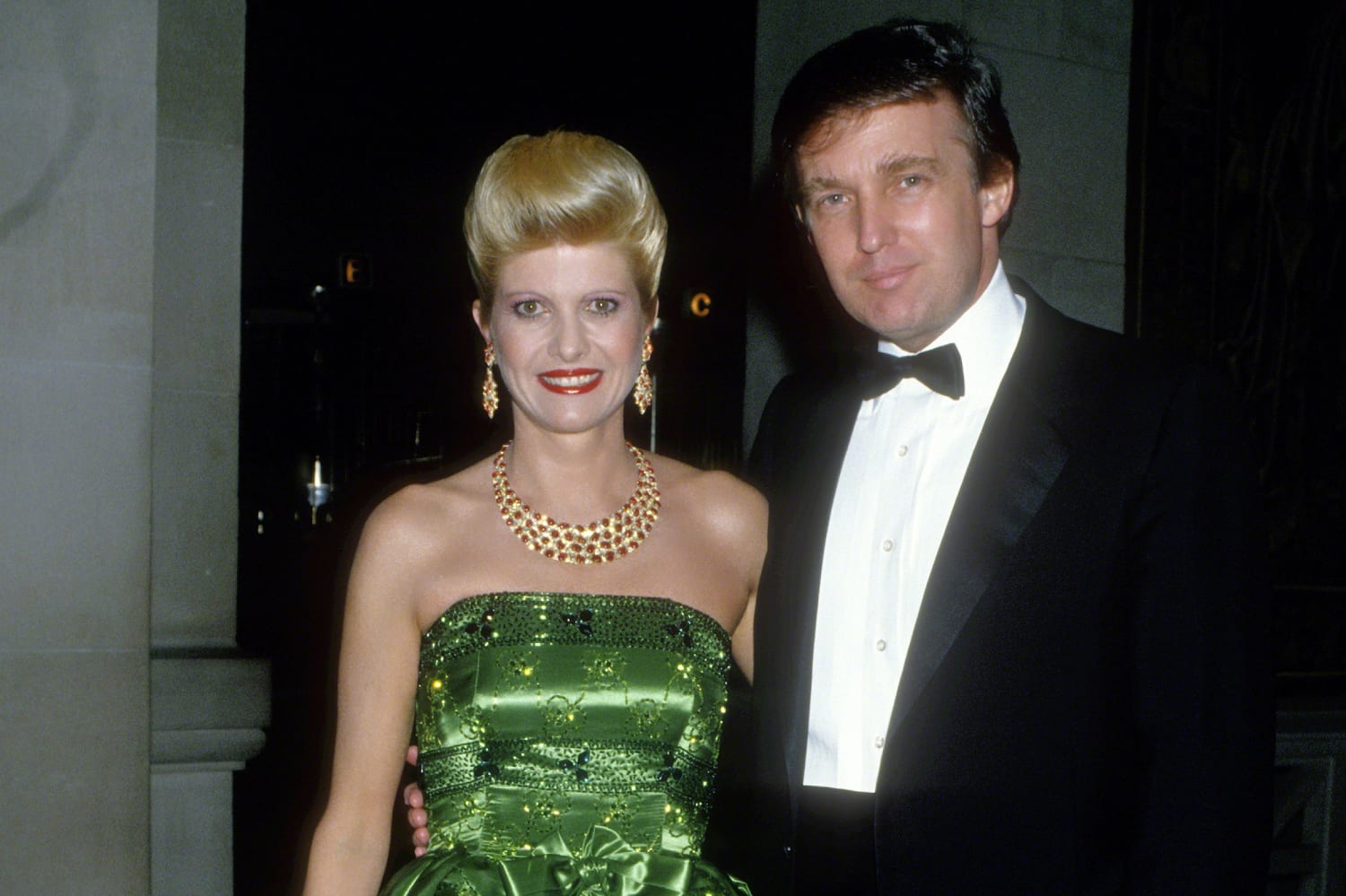 I have nothing in particular to say about this but I gather some people want to discuss it.
OK, I do have a couple of things:
(1) Ivana made up a story about being on the Czechoslovakian national ski team that survived decades of fact checking from Glenn Kessler et. al.
(2) This is the kind of thing you leave out of a novel because it's too over the top:
Trump dated Italian actor and model Rossano Rubicondi for six years before they married on April 12, 2008. The marriage to Rubicondi, 36, was the fourth for Ivana, then 59. The couple's $3 million wedding for 400 guests was hosted by ex-husband Donald Trump at Mar-a-Lago with daughter Ivanka as her maid of honor. The wedding was officiated by Donald's sister Judge Maryanne Trump Barry. Although Ivana and Rubicondi divorced less than a year later, their on-again, off-again relationship continued until 2019, when Ivana announced they had once again "called it quits". Rubicondi died on October 29, 2021, at the age of 49.[74]
Wow it's like the Parent Trap for fascists.
. . . OK one more:
Sarah Palin, a commercial fisherman from Wasilla, told her husband on Tuesday she was driving to Anchorage to shop at Costco. Instead, she headed straight for Ivana.

And there, at J.C. Penney's cosmetic department, was Ivana, the former Mrs. Donald Trump, sitting at a table next to a photograph of herself. She wore a light-colored pantsuit and pink fingernail polish. Her blonde hair was coiffed in a bouffant French twist.

"We want to see Ivana," said Palin, who admittedly smells like salmon for a large part of the summer, "because we are so desperate in Alaska for any semblance of glamour and culture."

Ivana Trump, the former Czechoslovakian Olympic skier who found fame and wealth as the wife of the New York tycoon, came to Anchorage Tuesday to push her line of perfume.

More than 500 people waited as long as half an hour in J.C. Penney to chat with her and receive an autographed photo.

Ivana's fans, mostly middle-aged women, see the 46-year-old jet-setter as a sort of feminist hero — a woman who got dumped by a man but then found the gumption to succeed in businesses on her own.Anchorage Daily News, April 3, 1996