How much did it and does it cost to educate law students? An interview with myself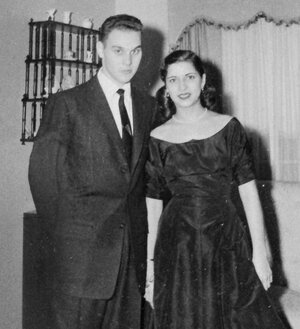 A couple of days ago I wrote about the extraordinary increase in Stanford Law School's revenues and operating budget over the past twenty years (Revenues have tripled in constant dollars, while expenditures have risen a more modest 174%, also in constant dollars.  The size of the student body has not changed).
Anyhoo, I've been digging around in various dusty financial documents (the old ones are sometimes literally dusty, while the newer ones tend to be PDF files, so they give off metaphorical dust).
I recently interviewed myself about this research.  (Answers have been lightly edited for length and clarity).
NOTE THAT ALL DOLLAR FIGURES ARE GIVEN IN INFLATION-ADJUSTED CONSTANT 2016 DOLLARS.
How big was Harvard Law School's operating budget in the year that current — so we're not talking about the Middle Ages m'kay? — Associate Supreme Court Justice Ruth Bader Ginsburg matriculated? (She was one of nine women in the 1956-57 class of 552.  HLS had started admitting women six years earlier).
About $19.68 million.  Again, 2016 dollars yo.
How much was that per student?
Around $11,927.
Was that a lot in those days?
Compared to the average law school, yeah that was a lot.
How much did the average law school spend in operating costs per student back then?
Around $6,110 in 2016 dollars. (I keep repeating this because of the incredulity factor). This average includes Harvard, which by itself accounted for 8.92% of the collective operating budget ($220,590,000) of the 129 ABA law schools at that time, so that figure would be somewhat lower if you backed out HLS's contribution to the total, which I'm too lazy to do at this moment, but I would appreciate it if someone would do for me, TIA.
How much did Harvard charge to attend its law school in 1956?
$7,765 (2016$)
How much did the average ABA law school charge?
$4,191
How much did the average public law school charge in resident tuition?
$1,853
What was the median income of American families 60 years ago?
$42,177
What's Harvard Law School's operating budget now?
In fiscal year 2015-16, about $253 million.
How much is that per student?
$126,374.  TBF, Stanford is spending $135,011.
Is the educational experience of today's Harvard Law School students better than that experienced by Ruth Bader Ginsberg et. al.?
For sure.  Ginsberg got asked by the dean how she could justify taking a spot that could have gone to a man, so yeah, I bet it's a lot better in many ways, especially for women, Kenyan Muslims, etc.
Is it 959.56% better?
Probably not.
What about Ye Average Law School?  How much is it now spending per student?
$53,174. So only 770.28% more.
How much does Harvard charge these days?
$62,700.  Per year.
And your average law school for average law students?
$46,050 at private law schools, $25,870 for state residents at public institutions.
But aren't only about 35% of law students paying full sticker these days?
Yes but that just means the poorer students are paying their richer classmates' bills. And that ain't right.
Did you know Mick Jagger had a kid a couple of months ago?
Yeah when he goes to law school he can tell people that poppa was a Rolling Stone.
How much is median family income in America today?
$70,697
So how much more expensive has law school gotten relative to median family income since the notorious RBG's student days?
Back then, HLS's annual tuition was 18.4% of median family income.  Now it's 88.7%. Average law school tuition was 9.9% of median family income.  Now private law school tuition is 65.1% of median family income.  Public law school tuition was 4.4% of median family income.  Now it's 36.6%.
Will the revolution be televised?
No.