Ziti with Sweet but Hot Sauce with Eggplant and Sausage: Recipe Review
Comments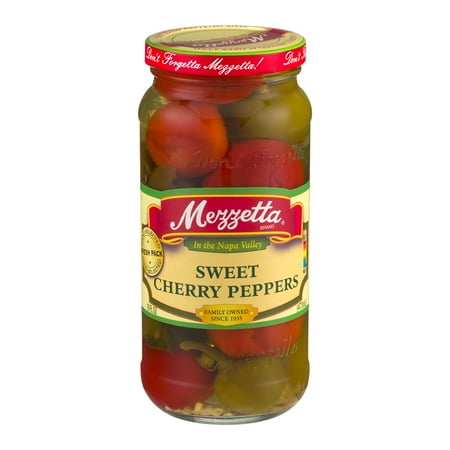 If you're like me you've had a jar of unopened sweet cherry peppers sitting in your pantry for approximately seven months. You swear you're going to use them–pop them in a salad or hoagie, but, let's be honest: you never did.
Well, open that jar, folks!! Because I have a great recipe that utilizes these babies and gives this pasta dish just the right amount of zip.
I'm nuts about one-dish meals because they're easy and minimize cleanup. This is *almost* a one-dish meal and comes together in no time. I've found that Rachael Ray's "30 minute" meals usually take me closer to 45 minutes or an hour to make, but this one zipped along quickly and had a ton of flavor. Plus, it makes use of two ingredients that often sit idle–cherry peppers and eggplant. Try it!