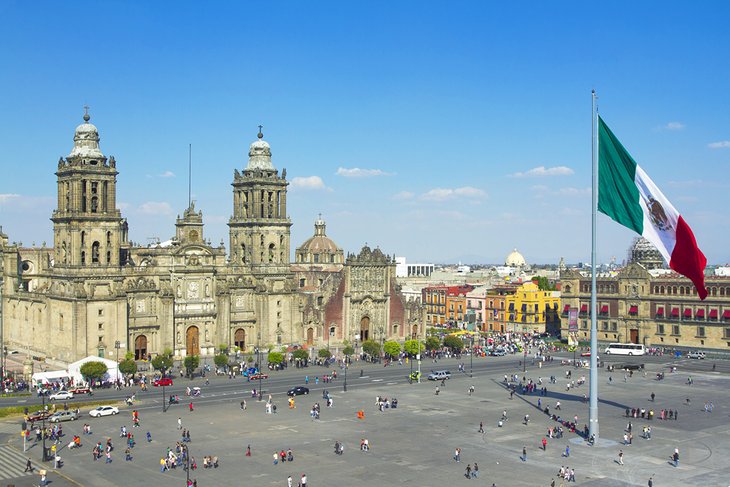 On its face, Donald Trump's hastily-arranged visit with Mexican president Enrique Pena Nieto is a bizarre development, even given the extremely high bar established for that category by the Trump scampaign.
To say that Trump is reviled in Mexico all across the ideological spectrum is akin to saying that Mike Trout is a pretty good baseball player. It's a bit of an understatement, in other words.
The natural suspicion is that Pena Nieto, who is at the moment extremely unpopular, is going to use what appears to be — on the part of both men — a last-minute seat of the pants stunt, to do something to help his own dire political situation. But what? To say that this isn't going over well so far is like saying Erik Loomis isn't particularly fond of ketchup:
The predominant feeling here in the Mexican capital is one of betrayal.

"It's a historic error," said Enrique Krauze, a well-known historian. "You confront tyrants, you don't appease them."

On Mexico's most popular morning television show on Wednesday, a livid Mr. Krauze likened the president's meeting with Mr. Trump to the decision by Neville Chamberlain, then the British prime minister, to sit down with Hitler in Munich in 1938.

"It isn't brave to meet in private with somebody who has insulted and denigrated" Mexicans, Mr. Krauze said. "It isn't dignified to simply have a dialogue."

Yes, many Mexicans say, it was Mr. Trump who offended the people of Mexico with his disparaging comments about migrants and his promises to build a border wall paid for by Mexico.

But for many Mexicans, the surprising invitation from Mr. Peña Nieto — who has likened Mr. Trump's language to that of Hitler and Mussolini in the past — is even worse.

Newspapers, television stations, social media and all manner of national communication were awash in vitriol at the idea of a meeting between the two men.

The invitation has managed to do what has always been a herculean task in this fractious and economically divided nation: unite the masses.

Protests are lined up for the day. Invitations designed like party fliers were fired off through the night, heralding the visit with a handwritten message: "Trump, you are not welcome!"
On top of all this, Trump is flying straight from this meeting to Arizona, to give a major speech on immigration. So what is really going on here? Josh Marshall:
It's a general rule of politics not to enter into unpredictable situations or cede control of an event or happening to someone who wants to hurt you. President Nieto definitely does not want Donald Trump to become President. He probably assumes he won't become president, simply by reading the polls. President Nieto is himself quite unpopular at the moment. But no one is more unpopular than Donald Trump. Trump is reviled. Toadying to Trump would be extremely bad politics; standing up to him, good politics.

Put those factors together and Peña Nieto has massive and overlapping reasons to want to embarrass Trump. At a minimum since he's probably not eager to create a true international incident, he has zero interest in appearing in any way accommodating or helpful. The calculus might be different if Trump seemed likely to be the next US President. Mexico is a minor power with the world colossus on its doorstep. But a Trump presidency seems unlikely. Far likelier, Peña Nieto will need to build a relationship with Hillary Clinton. These factors combined make for an inherently dangerous political situation for Donald Trump, especially since the atmospherics of this meeting will be the backdrop for Trump's evening speech which is itself an incredibly important moment and one in which he has set for himself what is likely an impossible challenge. . .

Trump's Razor helps here. It's tempting to assume that there's some angle Trump has here, some plan or understanding with Peña Nieto to make this not as silly a decision as it appears to be. I'm tempted because how could they think this was a good idea? Trump's Razor tells us to resist this temptation. "The stupidest scenario possible that can be reconciled with the available facts." I think that's what we have here. It's as stupid as it looks. Who knows? Maybe Trump will handle this deftly and it'll be a huge success. But Trump's Razor has yet to fail me. So I'm going to stick with it.